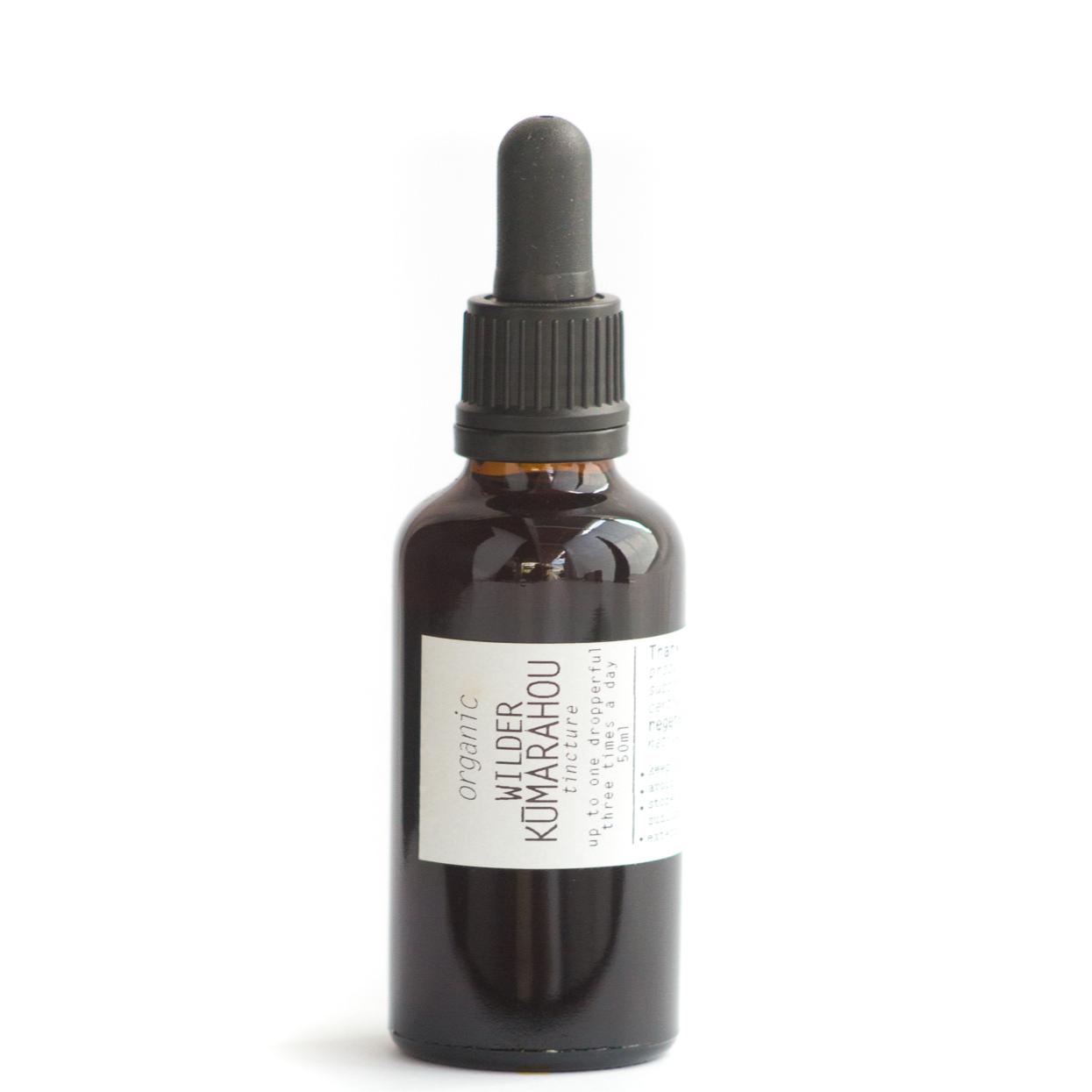 Kūmarahou Tincture
Wilderland
$40.00
Kūmarahou has been used by Māori people for generations and has many uses:
A warming, general tonic
Digestive aid
Relief from cold symptoms such as sneezes, congestion.
Reduces inflammation
Uterine tonic
Relieves constipation
Reduces gas
Anti-parasitic
What is a Tincture?
Tinctures are concentrated herbal extracts. The fresh herbs macerate (slow cold-infuse) in alcohol and distilled water and are shaken daily for six weeks. The herb material is then carefully strained out leaving a highly concentrated, palatable medicinal tonic.
They are one of the most convenient ways to receive the healing properties of herbs. Tinctures can be taken straight by the dropper or diluted into a glass of water, juice or tea. Herbs are sustainably and ethically wild-foraged and harvested from our organic property in the Coromandel, Aotearoa New Zealand.
Directions for use:
One full pipette (), 3 times a day
Keep out of reach of children
Store away from direct sunlight
Contains:
Alcohol
Distilled Water
Organic Kūmarahou Leaves
SKU: Tinc-kuma