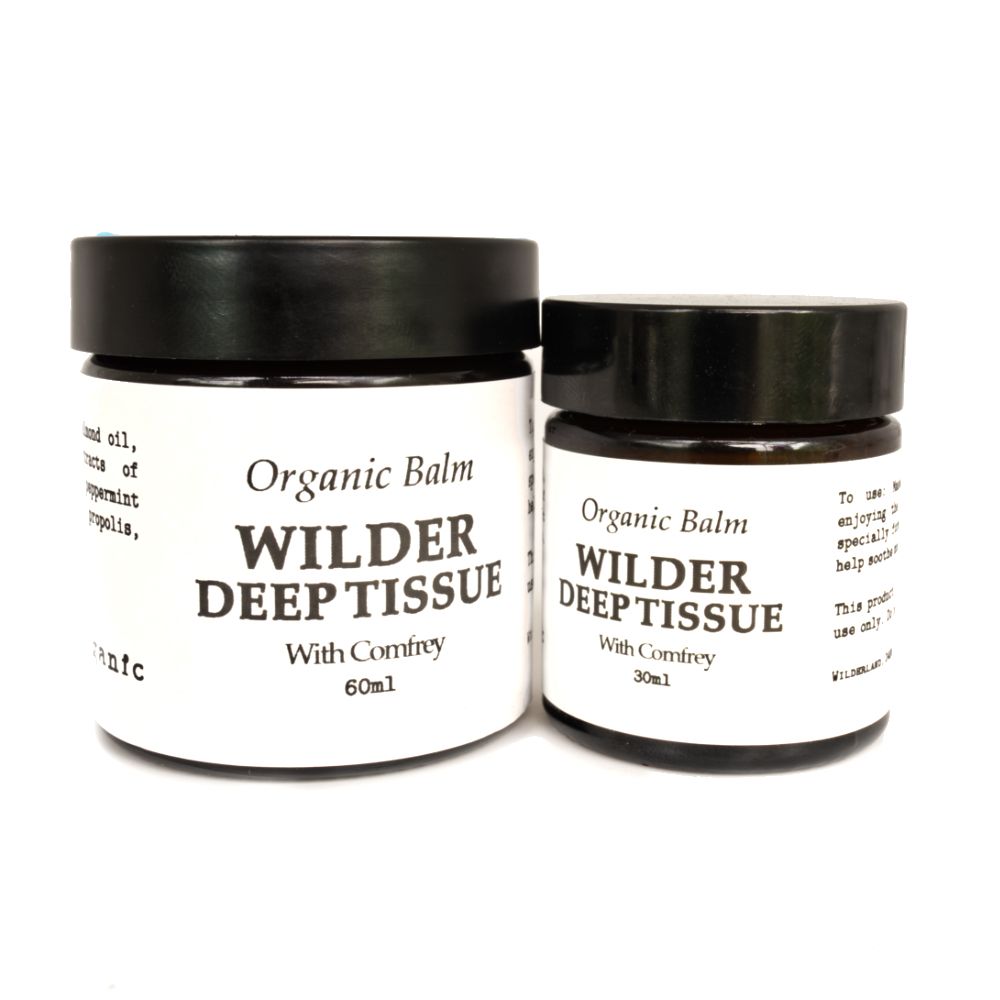 Deep Tissue Balm
Wilderland
$30.00
Helps bruises, fractures, muscle or joint pain.
Wilderland Organics Deep Tissue Repair supports the healing of fractures and broken bones, bruises, deep tissue damage, tired muscles and over-worked joints with the medicinal power of natural herbs comfrey, clove and peppermint.
How Comfrey heals:
Comfrey is a 'tap root' plant, meaning it has 1 large root that goes much deeper than other plants, this allows it to take nutrients from further in the earth and bring them to the surface. It is high in allantoin, a substance that helps new skin cells grow, along with other substances that reduce inflammation and keep skin healthy.
To use:
Massage onto affected area around 3 times a day. Intended for external use only. Do not consume.
Hand made at Wilderland!
All our herbal balms are in a base of 100% organic, 100% natural ingredients. All medicinal herbs are wild-foraged from our 64ha organic farm property in the Coromandel Peninsula of Aotearoa New Zealand, and macerated (slow-infused) in the base oils over a minimum of six weeks.

Ingredients (all organic):
Olive oil
Beeswax
Almond oil
Grapeseed oil
Hemp oil
Extracts of Comfrey
Extracts of Clove
Extracts of Peppermint
Propolis
CONTAINS NUT OIL
SKU: Oint-Deep-L