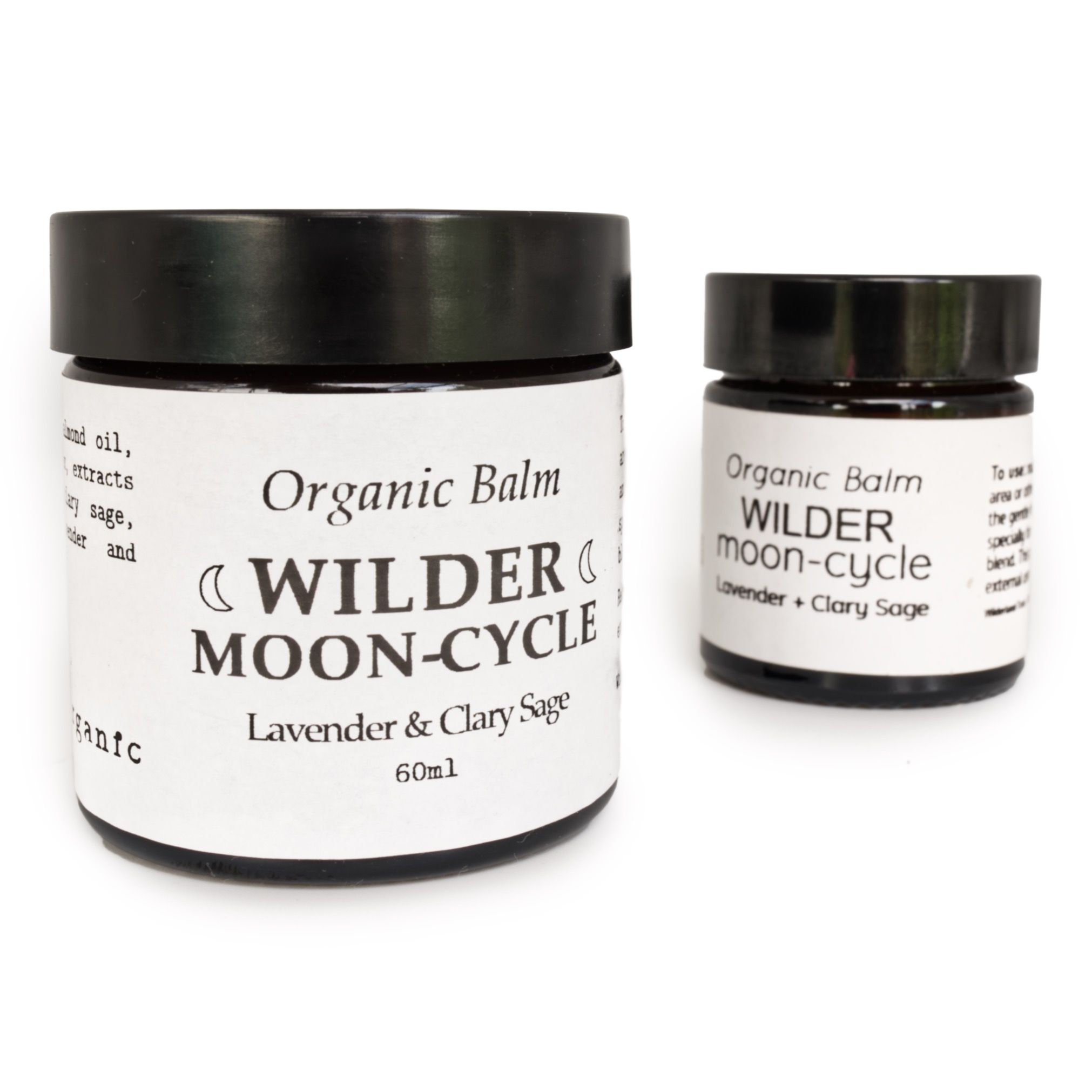 Moon-Cycle Balm
Wilderland
$30.00
Moon-Time blam is packed with powerfully soothing herbs lavender, mugwort and clary sage.
This trio work together to offer relif from cramping, give relaxation, ease tension of stomach and lower back area during your personal cycle but also aids complaints such as dry skin and exzema.
To use:
Massage gently onto womb area. Do not consume.
Hand made at Wilderland!
All our herbal balms are in a base of 100% organic, 100% natural ingredients. All medicinal herbs are wild-foraged from our 64ha organic farm property in the Coromandel Peninsula of Aotearoa New Zealand, and macerated (slow-infused) in the base oils over a minimum of six weeks. 

Ingredients (all organic):
Olive oil
Almond oil
Grapeseed oil
Beeswax
Extracts of Lavender
Extracts of Mugwort
Extracts of Clary Sage
CONTAINS NUT OIL
SKU: Oint-Moon-L