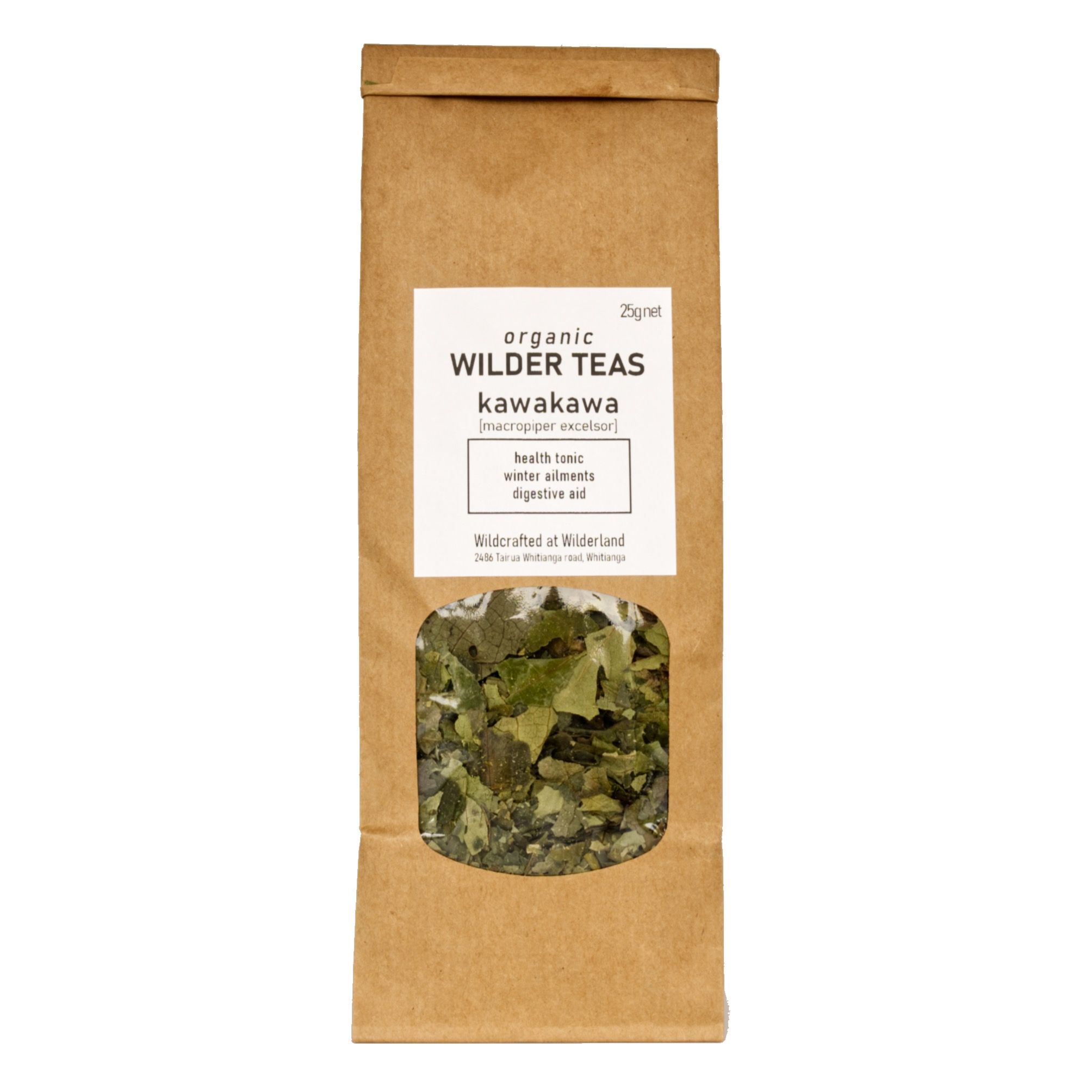 Kawakawa Tea
Wilderland
$15.00
Out of stock
NEW PACKAGING
We have just migrated to a new corn based air-tight packaging. This helps our teas last longer and keeps our packaging eco friendly. The package you receive is likely to be one of the newer batch, so please anticipate your item looking different to the current image.
Pharmacy of the forest
Kawakawa (Macropiper excelsum) is part of traditional Māori medicine. It is sacred for its use throughout one's life from conception, to passing on into the spiritual realm. An infusion is made from the leaves or roots, used for bladder problems, boils, bruises, to relieve pain or toothache, or as a general tonic.
Medicinal uses:

Improving circulation
coughs & colds
Bladder problems
Boils
Bruises
Improving energy levels
Regulating female hormones
A general tonic, kawakawa cleanses the kidneys and blood ensuring your body can continue to operate optimally.

Hand Picked at Wilderland!
Native to New Zealand, this herb is wild-harvested from our property on the Coromandel Pensinsula. Wild harvested means we take what we need and no more, so the plants stay natural and healthy. Our property has been organic for over 50 years.
Warning
Can be too heating in some people, trial half a cup before regular use.
Avoid during pregnancy.
Ingredients: Organic, wild-harvested, kawakawa leaves
SKU: T-Kaw