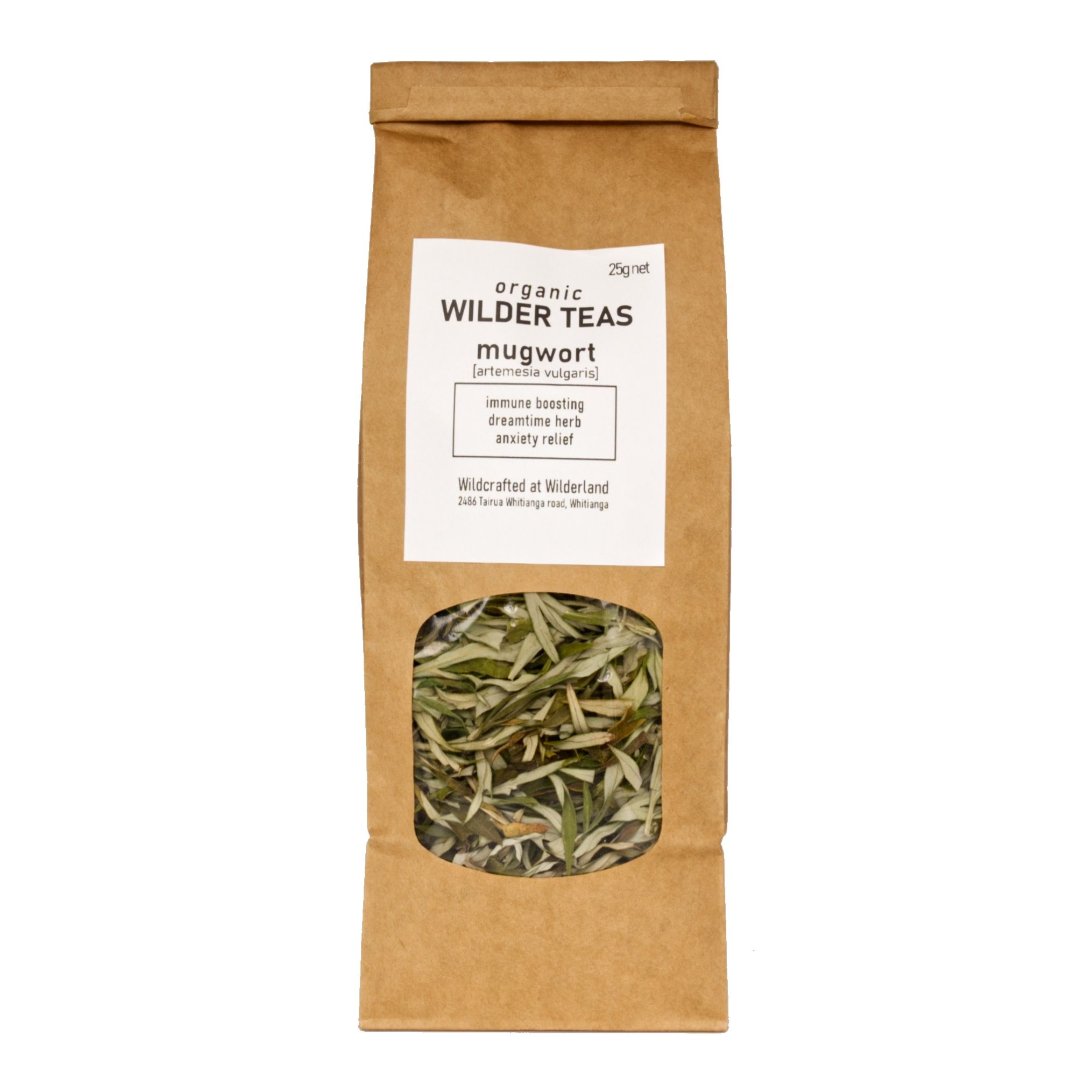 Mugwort Tea
Wilderland
$15.00
NEW PACKAGING
We have just migrated to a new corn based air-tight packaging. This helps our teas last longer and keeps our packaging eco friendly. The package you receive is likely to be one of the newer batch, so please anticipate your item looking different to the current image.
An ancient 'dreamtime herb' used for thousands of years across many cultures. Has a pleasant sage-like aroma.
Reendowed for its properties in:
Anxiety reduction
Digestion improvement
Metabolism improvement
Lucid dreaming
Dream retention
Sleep aid
uterine tonic
Medicinal uses:
Mugwort is high in antioxidants, and can be used medicinaly or as a culinary herb. Strengthening the immune system, detoxifying the body, improving digestion, encouraging menstruation,
Handpicked at Wilderland!
This herb is wild-harvested from our property on the Coromandel Pensinsula. Wild harvested means we take what we need and no more, so the plants stay natural and healthy. Our property has been organic for over 50 years.
Warning
Avoid during pregnancy and breastfeeding.
Ingredients: Organic Mugwort (Artimisia Vulgaris) leaves.
NET 25g
SKU: T-Mug