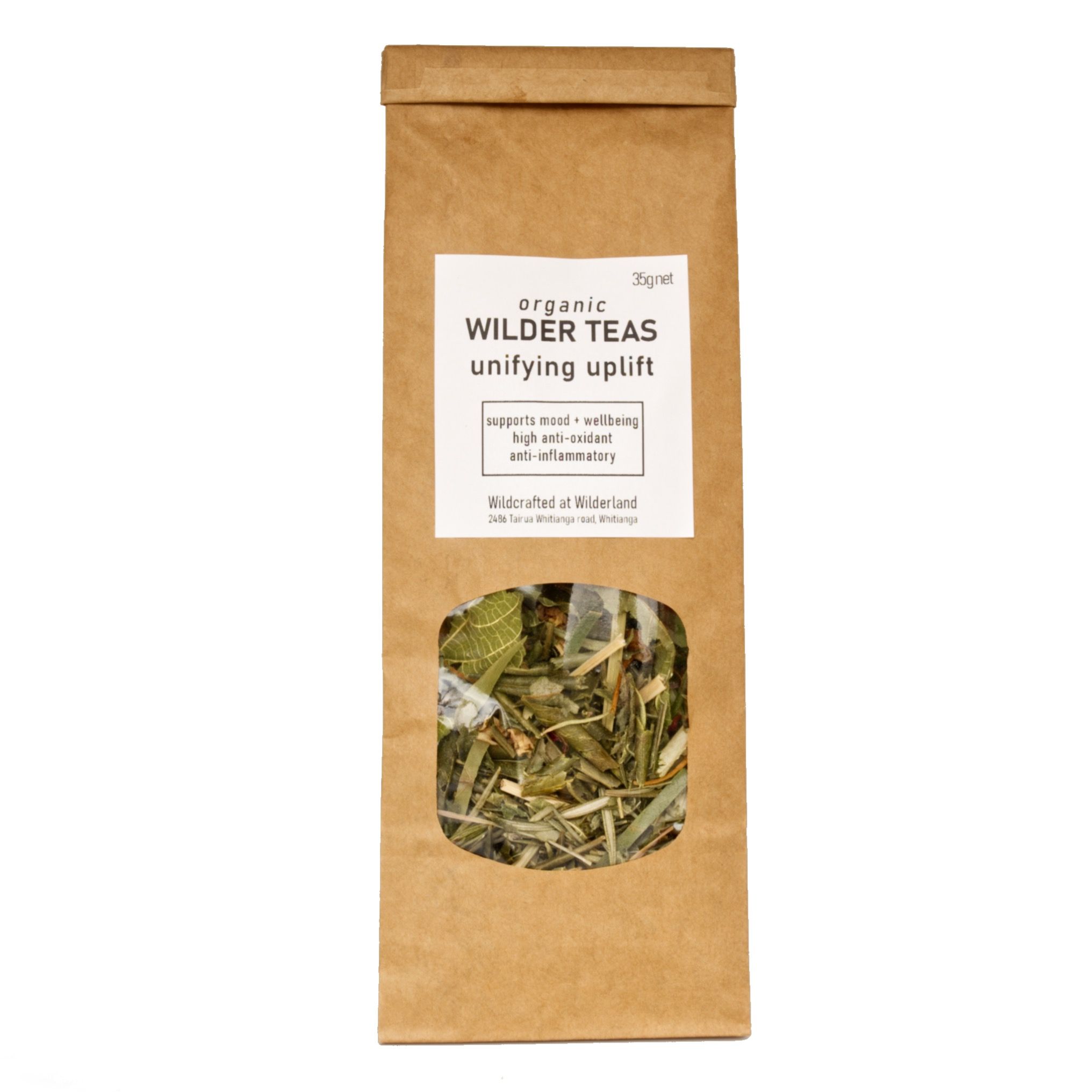 Unifying Uplift Blend
Wilderland
$20.00
Supports mood and wellbeing. High anti-oxidant. Anti-inflammatory.
This staple tea blend has tasty properties that help dense digestion and dense moods! A chirpy blend to ground both an anxious, overactive mind and to quench a palate after your meals.
NEW PACKAGING
We have just migrated to a new corn based air-tight packaging. This helps our teas last longer and keeps our packaging eco friendly. The package you receive is likely to be one of the newer batch, so please anticipate your item looking different to the current image.
----- Contains -----
Rosemary (Salvia rosmarinus)
Renowned rosemary, even with a whiff of its scent, has been shown to gently reduce anxiety, which in turn cannot help to allow space and time for a breather to improve your state into one of clarity and concentration.
Olive Leaf (Olea europaea)
An active ingredient called oleuropein, found within the leaves of the Olive tree. This nutrient has anti-inflammatory and antioxidant properties which can support you when immunity is low. Drinking this herb also acts as a great blood sugar regulator, which in turn nourishes your circulatory system, blood health, therefore your heart health.
Lemon balm (Melissa officinalis)
A delicate herb from the mint family. The leaves, which have a mild sweet lemony aroma, despite its fruitfulness it actually acts as a mild sedative to help ground and relax. Indigestion and gas relief are some extra perks to this wild growing herb.
Seasonal Wildflowers
A cheery pop of colour from edible flowers with mild medicinal kisses from the likes of red clover, fennel flowers, clary sage flowers.
All snugly packaged in our Compostable and Biodegradable Eco Bags.
All information provided on this website is for informational purposes only. Please seek professional advice before commencing any treatment.
NET 35g
SKU: T-Up